Make A Tombstone Memorial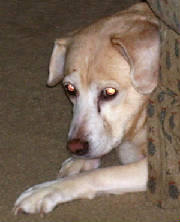 Daisy, Momma misses you so much!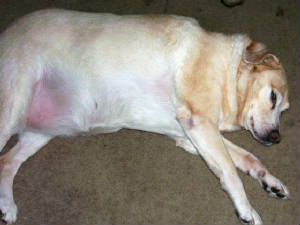 You were such a good girl.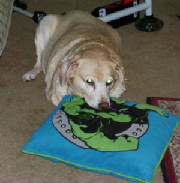 Skyler sends his love, XOXO
Master, It's Time

Master, dear Master, the old dog said,
My road has come to an end.


No more can I ramble by your side
Your loved and trusted friend.



My eyes, once filled with joy of life,
Are dimmed with age and pain.


The walks we shared by field and stream
Must wait for another day.



You cared for me with all your heart,
And I gave you my all.


But now, beloved master,
Another Master calls.



I know you hate to let me go,
But my love is yours to keep.


The time has come, my dearest friend,
When I need to go to sleep.



Your kindness made my life a joy
And you love me, this I know.


Show me your love one final time
And gently let me go.



Master, my beloved friend,
As we say our last good-bye,
Know that I will be waiting
For you on the other side.



Then we will ramble the woods again,
Walk the fields when the leaves start to fall.


I'll be sitting right here by the golden gates
Waiting for your call.

Author: Jean Dokken
She is Gone
You can shed tears that she is gone, Or you can smile because she lived.

You can close your eyes and pray that she will come back,
Or you can open your eyes and see all that she has left.

Your heart can be empty because you can't see her,
Or you can be full of the love that you shared.

You can turn your back on tomorrow and live yesterday,
Or you can be happy for tomorrow because of yesterday.

You can remember her and only that she is gone,
Or you can cherish her memory and let it live on.

You can cry and close your mind, be empty and turn your back,
Or you can do what she would want: smile, open your eyes, love and go on.
Author - David Harkins
WITH ANGELS THEY PLAY
They haven't really been taken away.
They have only gone with the Angels to play.
They have been given wings with which to fly.
All their troubles have passed them by.
Their life in heaven now must start.
But we'll hold their memory in our hearts.
Nothing about them will be forgotten.
But now they sleep on billowy clouds of cotton.
~Author Unknown~